Att'n: Homemakers, Health Enthusiasts, and Lovers of Great Food, discover the single greatest addition to your kitchen since Sliced Bread! (Gluten-Free of Course.)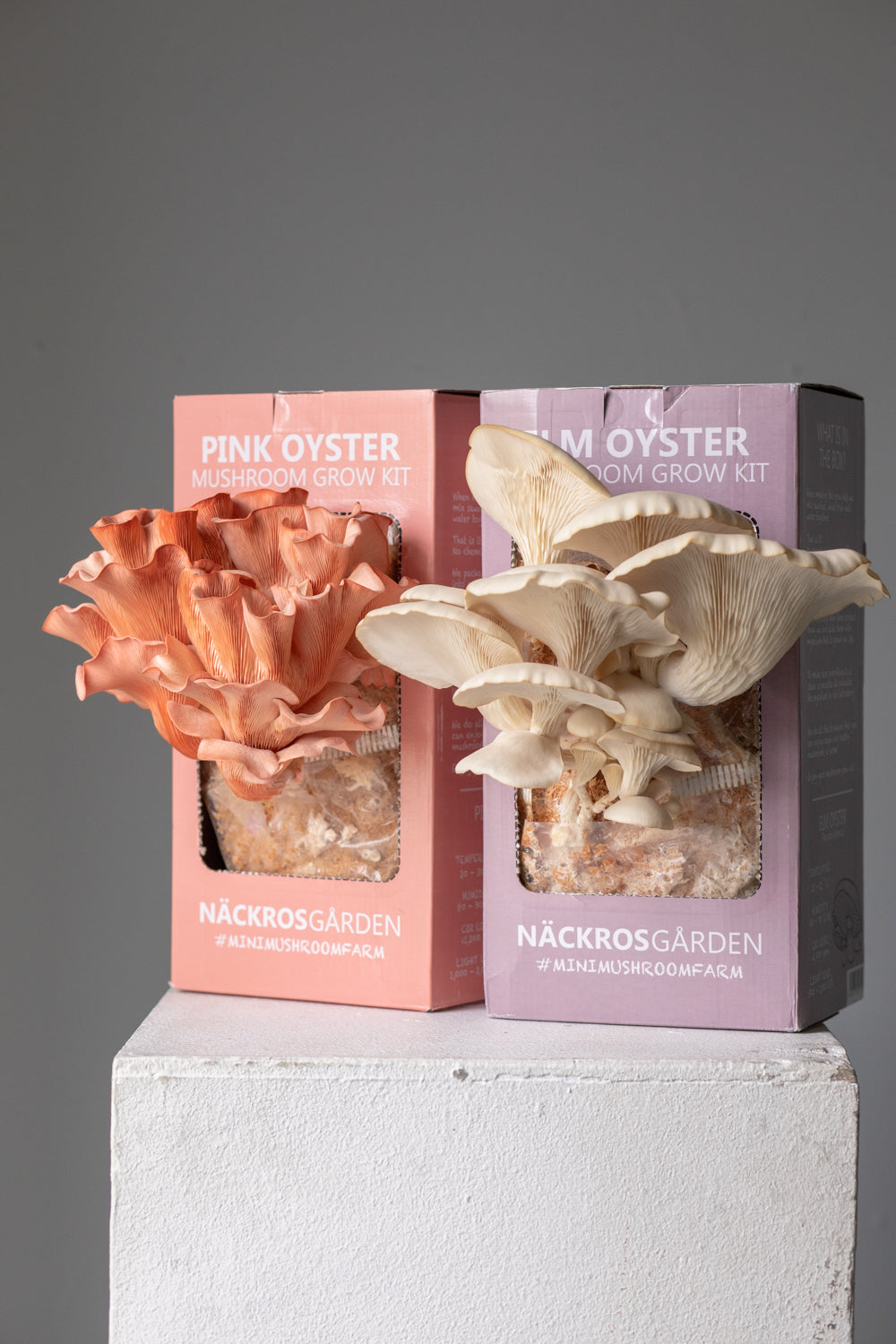 Easy, Fun, Nutritious, Delicious
Mushrooms

Grown in the Comfort of Your Home!
The sight of mushrooms growing on a kitchen countertop is usually the kind of imagery reserved for Disney dramas about witches and spooky aging hoarders. 
But we've come a long way from 90's Disney Movies and bad witch stereotypes. 
Now, mushrooms are a feature of luxury eating, having made their way everywhere from your local farmer's market to the finest restaurants in the city. 
And now?
We're putting the "fun" back in fungi and transforming your luxury organic dining experience, into a fun activity that you can share with the family with our easy-to-use mushroom grow kits.
Mouthwatering Goodness, Grown Quickly and Easily
There's almost nothing more satisfying in the world than a meal you've cooked with your own hands, except—

One you've grown from scratch yourself!
Our all-inclusive kits will guide you from 0 to your first harvest in just about two weeks, and in the meantime, you can enjoy the growth cycles of some of the most vibrant, and dynamic mushrooms in the world. 
Share a new experience with your family and reconnect to our roots as farmers, hunters, and gatherers. 
Finally, once your crop has come in, you can indulge in the meal of your choice, savoring every sumptuous bite knowing that it's the fruit of your labor.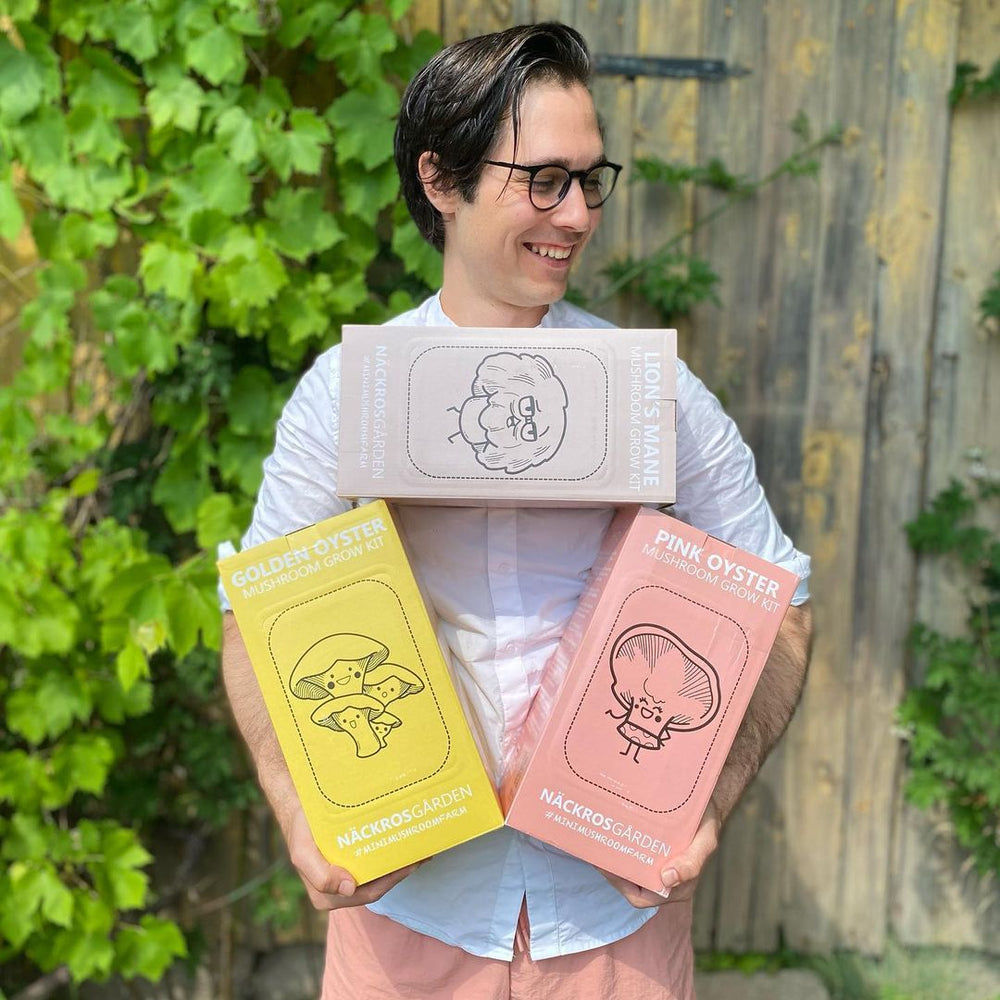 Luxury Food, Easily Cultivated in the Comfort of Your Home
Our Kits Are So Fresh and Easy to Use, They Practically Grow Themselves
Every single kit is made to order, that way, we ensure that the mycelium you receive is as fresh and vibrant as possible. 

Meaning your harvest grows pretty much on autopilot. Simply set up, Spray, and sit back as your harvest comes in!
Bring Any Variety of Mushroom Into The Comfort of Your Home
With us, you have access to the entire spectrum of mushroom goodness. Feel like having vegan crab legs?  Dive into a harvest of Lion's Mane, known for having a similar texture to crab meat (and incredibly good for you.)

Feel like something exotic? Dive into a meal crafted with Pink Oyster Mushrooms, known for their vibrant pink and soft fuschia caps.

Love the thrill of a surprise? Pick up our mystery grow kit and receive a surprise selection from out menu of options. Perfect for keeping the growing experience fresh.
Clean Eating to Maximize Health and Vitality
Access to healthy food will never be more straightforward than growing it yourself from the comfort of your home. 

So long as you follow our instructions, and avoid introducing any external elements, you're guaranteed a healthy, savory and mouthwatering meal.
Mesmerizing to Watch, Fun to Bond Over
Our kits are incredibly straightforward and fun to use, making it the perfect way to get your children involved in the project. 
Simply show them the basics, and enjoy as they learn responsibility, have fun, and grow some delicious food all at the same time.
A Perfect Gift for the Holidays!
Short on ideas for your siblings, spouse, parents, or friends?
Introduce them to the joy of harvesting mushrooms with one of our kits as a holiday or birthday gift. 
Looking for Something Else?
We have an entire plethora of products available for purchase that cover the needs of any advanced or novice mushroom growers. 
Guaranteed Harvest
Every Time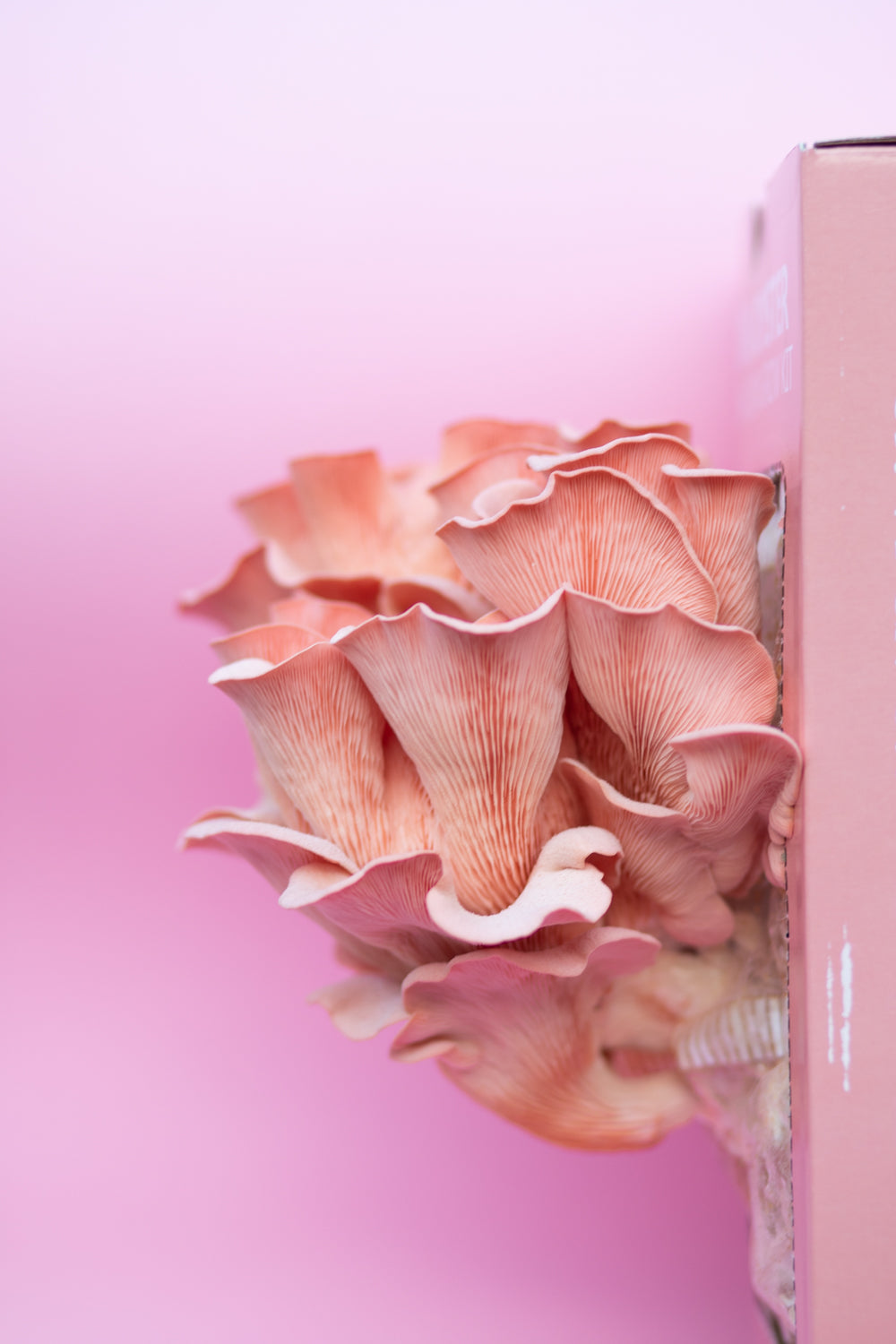 We get it—

This is new to you.

You're worried about whether or not you'll be able to pull this off, and what it could mean if you fail:

Wasted money, wasted time, and disappointment. 
But you can put those feelings to rest because we're guaranteeing that you'll generate at least one harvest from every kit you purchase from us.

Plus, if you follow our instructions carefully, you can generate up to 2 or 3!
Sounds good?
Then why wait?!
Dive in now, and bring a new, healthy, and delicious adventure to your home.

Österhankmovägen 688
66560 Österhankmo
Pohjanmaa, Finland
EU-VAT ID: FI1877867-0